Description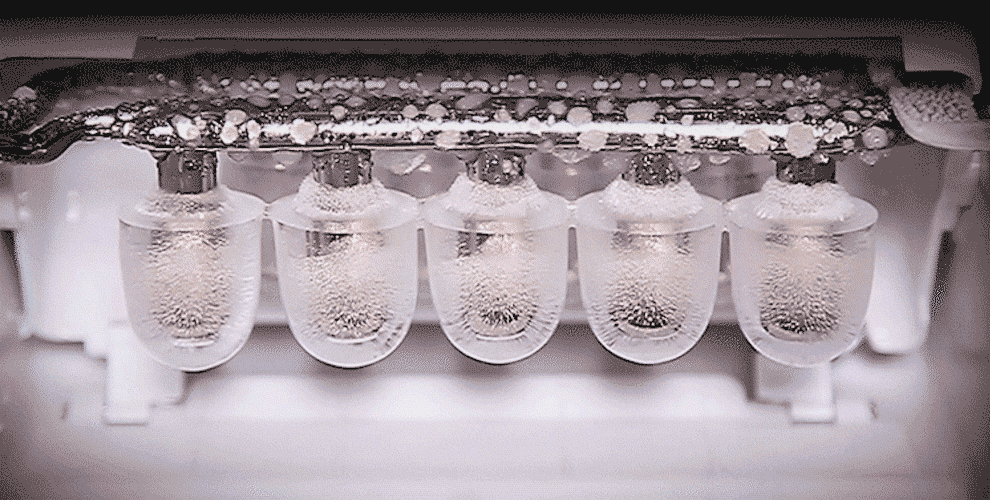 Product Description:
This simple, hassle-free ice dispenser requires no installation, is easy to set up and control, and the low water and full ice alerts let you know when it's time to make adjustments.
Get your ice fast, with a quick 10 minute freezing time per cycle. The clear, restaurant-quality ice that you'll get with this ice maker not only looks great in any drink, but it also melts five times slower than cloudy ice. This portable ice maker can make up to 15KG of bullet-shaped ice per 24 Hours.
Convenient Size Options,you can select the perfect size for your ice cubes. It features 3 different size options for you to choose from.

Features:
* Easy Draining
* Quickly Makes Ice
* Push-Button Controls
* Quiet operation,viewing Window
* Ice full and low water level indication
* Bullet-shaped ice
* 15kg of ice per 24 hours
* 3 ice cube sizes - small, medium and large
* Suitable for kitchen, RV, boat or bar

Specifications:
Weight: 10.4kg
Product size: 29.7 x 36.7 x 37.8cm
Features: Portable/High-power compressor
Power voltage AC 220-240V/ 50-60Hz
Power rating: 100W
Ice making capacity: 15kg/ 24hr
Ice bin capacity: 1.1kg
Ice size: S/M/L

Package Content:
1x Countertop Ice Maker
Payment & Security
Your payment information is processed securely. We do not store credit card details nor have access to your credit card information.