Description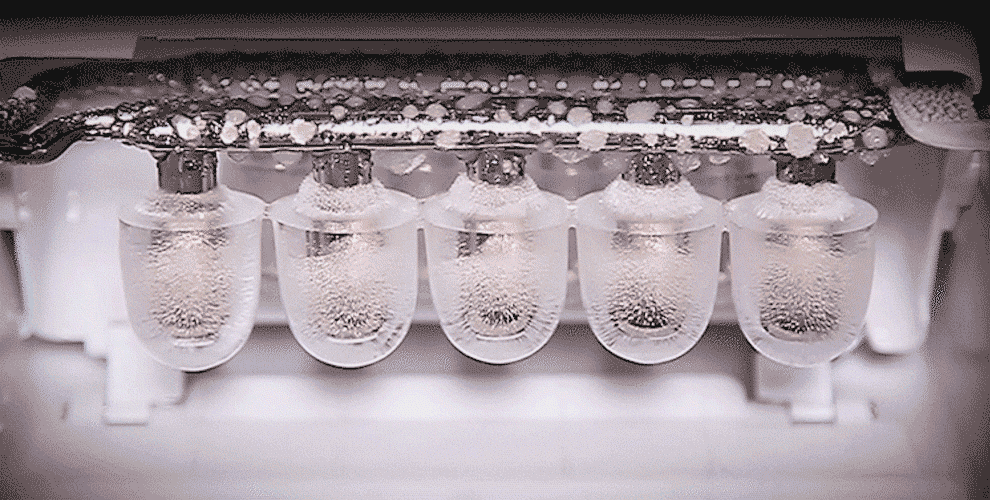 Product Description:
Enjoy the coolness and joy of this 2-in-1ice water dispenser!

Compact and portable in appearance,easy to move around whenever,on demand to provide cold water, bring you a cool experience! meanwhile,as an ice maker that makes nine blocks of ice every nine minutes, or up to 12kg of ice in 24 hours! 

Equipped with LCD digital display screen to provide more convenient operation.Order the ice cubes with a 19-hour timer.The dispenser can hold up to two litres of water, is efficient in energy and water, and works fast and quietly.Features include a check window that automatically closes when ice is full or water is low, and a water circulation feature that allows melted ice to be flushed back into the reservoir for reuse.
Features:
* 3L water tank
* Bullet shaped ice
* 2 ice sizes - large and small
* Make nine ice cubes every 6-12 minutes
* Produce 12kg of ice cubes in 24 hours
* 2-in-1 ice maker and water dispenser
* The LCD digital display screen provides Ice full and low water level indication
* Four non-slip feet for added stability
* Equipped with large fan for cooling
* Convenient water drainage plug
* Quiet operation,efficiency and energy saving
* Suitable for both business and home use

Specification:
* Type:Countertop Ice Maker
* Color: Black/silver
* Material: Plastic
* Timer: 19 hour
* Power rating: 150W
* Water tank capacity: 2L
* Power voltage: AC 220 - 240V/ 50 Hz
* Cycle: 9 cubes/ 6-12 minutes
* Ice making capacity: 12kg/ 24hr
* Ice bin weight capacity: 0.6kg
* Ice size: Large and small
* Ice shape: Bullet
* Refrigerant: R600a/23g
* Overall dimension:252mmx389mmx363mm
* Assembly required: No
* Manufacturer Warranty: 1 Year
 
Package Content:
1 x 2-in-1 Ice Maker
1 x User Manual
Payment & Security
Your payment information is processed securely. We do not store credit card details nor have access to your credit card information.