Description
Production description:

This cat tree is a perfect choice to provide your cat with a funny way to rest, exercise, and scratch nails.
Give your kitty the purrrrrfect playground with the Advwin Cat Tree.
Cats have a natural impulse to sharpen and condition their nails through scratching and removing dead layers -- generally following their instincts.
By providing an outlet for these compulsions, you'll save yourself from potential property damage, and keep your kitty happy and healthy at the same time.
Plush faux fur material makes the little cutie more comfortable.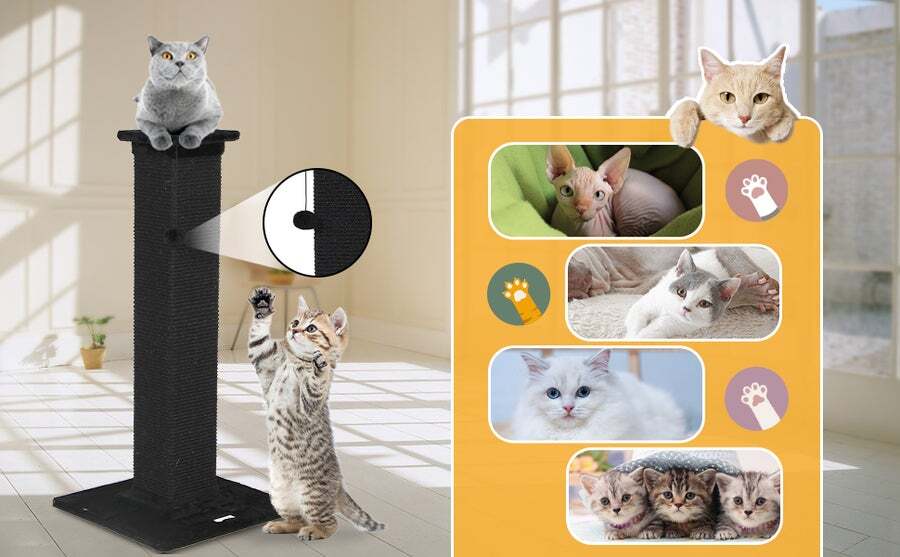 Our Cat Tree Tower fits for most family cats, such as:Orange cat, British Shorthair Cat, American Shorthair, Black ; White Tuxedo Cat??Egyptian Mau, Ragdoll ect..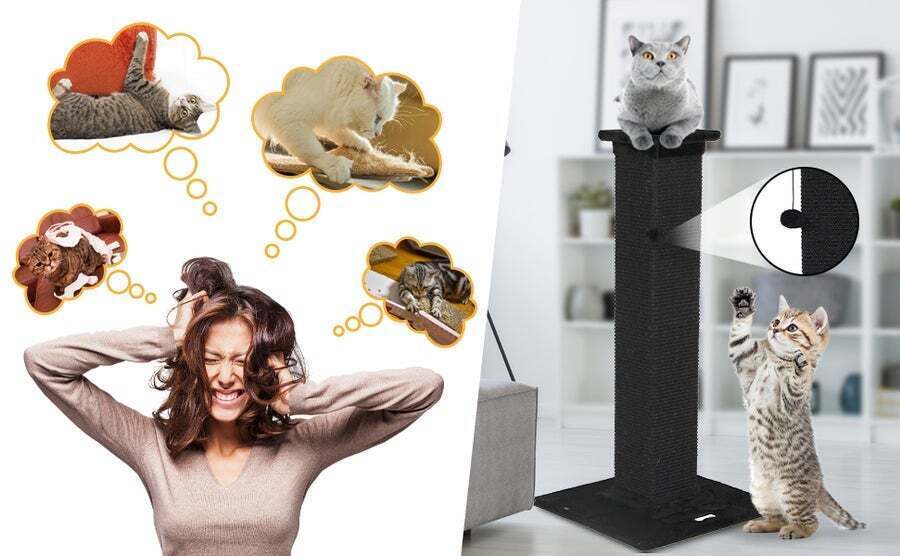 Features:
Hard and stable fir
Natural sisal posts and soft plush cover
Large and stable base
Includes a hanging ball for playtime
Could be placed sideways for young kitties
Includes scratching, perching, climbing all in one piece
Satisfying kitten instinctive feline behavior
Building a sense of territory and security
Quick and easy to assemble
Protect your furniture
SGS TUV formaldehyde-free certification?
Easy to assemble and easy to clean, order it now~
Specifications:
Colour: Blac
Material:Plush faux fur covering / Sisal / Wood
Overall Dimensions:40x40x84cm
Height:84cm
Package Content:
1x Cat Tree
1x Assembly Guide
Payment & Security
Your payment information is processed securely. We do not store credit card details nor have access to your credit card information.