Description
Advwin pet handbags are specially designed for you and your pet friends to hike and travel, because our cat handbags provide maximum safety and comfort for pets. Simple and convenient, it can easily accommodate cats, puppies and most other small and medium pets!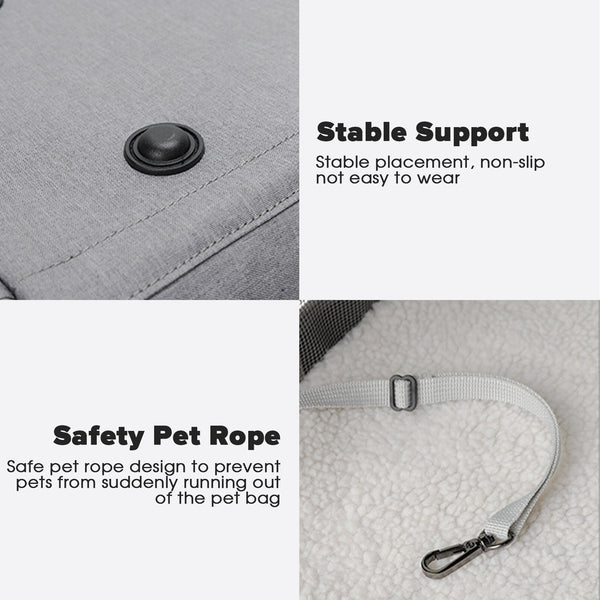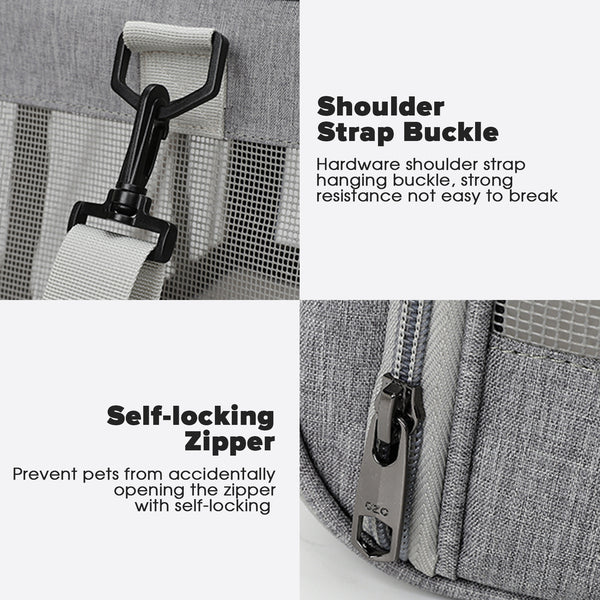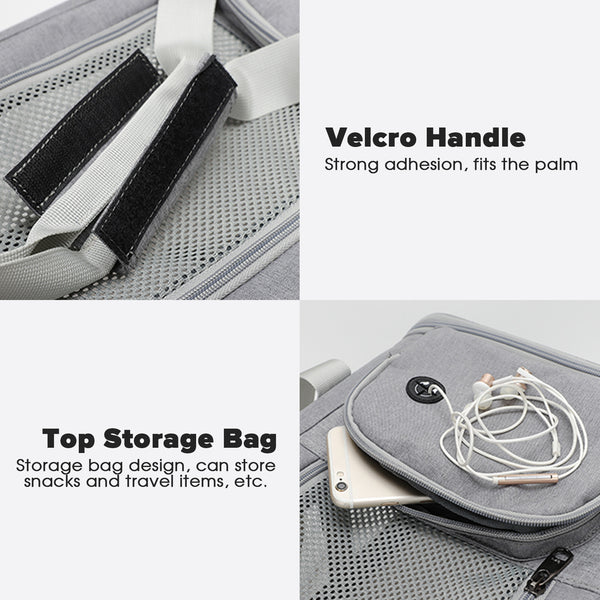 Feature:
Your pet travels comfortably: Advwin pet Carrying bag has a large air-permeable grid increases the pet's vision. The pet seat belt provides two connecting loop handles, which can be carried as a double seat belt or a luggage belt to ensure safe transportation.
Safe and durable: Cat baskets are made of durable, lightweight and waterproof polyester fabric. The double seat belt design makes the pet bag more stable during travel.
Intimate design: The top storage bag is designed to store travel items and pet snacks. It is equipped with a comfortable absorbent cushion for both positive and negative use, which is removable and easy to clean.
Convenient to carry: The handle has a velcro, which has firm adhesion and fits the palm of the palm. It is the safest and most convenient pet bag for your travels.
Ensure pet safety: Advwin Pet Handbag has self-locking zipper design, the zipper closes tightly in a natural state to prevent pets from accidentally opening.
Specification:
Material: Oxford cloth+PVC
Product size: 49*30*30CM
Capacity: Pets within 9kg
Product weight 1.38kg
Color: grey
Package:
1 xPet Handbag
Payment & Security
Your payment information is processed securely. We do not store credit card details nor have access to your credit card information.