Description

Production description:
This cat tree is a perfect choice to provide your cat with a funny way to rest, exercise, and scratch nails.
It is designed with cradle, platforms, game balls, hole, house, and other areas.
It allows cats to enjoy different kinds of funny such as sleeping, crawling, and drilling holes.
Plush faux fur material makes the little cutie more comfortable.
Give your kitty the purrrrrfect playground with the Advwin Cat Tree.
Cats have a natural impulse to sharpen and condition their nails through scratching and removing dead layers -- generally following their instincts.
By providing an outlet for these compulsions, you'll save yourself from potential property damage, and keep your kitty happy and healthy at the same time.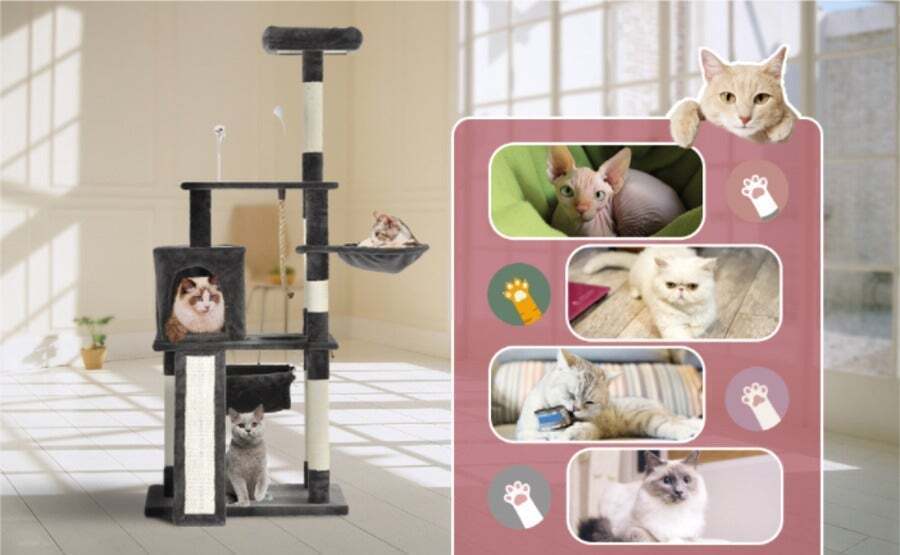 Our Cat Tree Tower fits for most family cats, such as:Orange cat, British Shorthair Cat, American Shorthair, Black ; White Tuxedo Cat; Egyptian Mau, Ragdoll ect..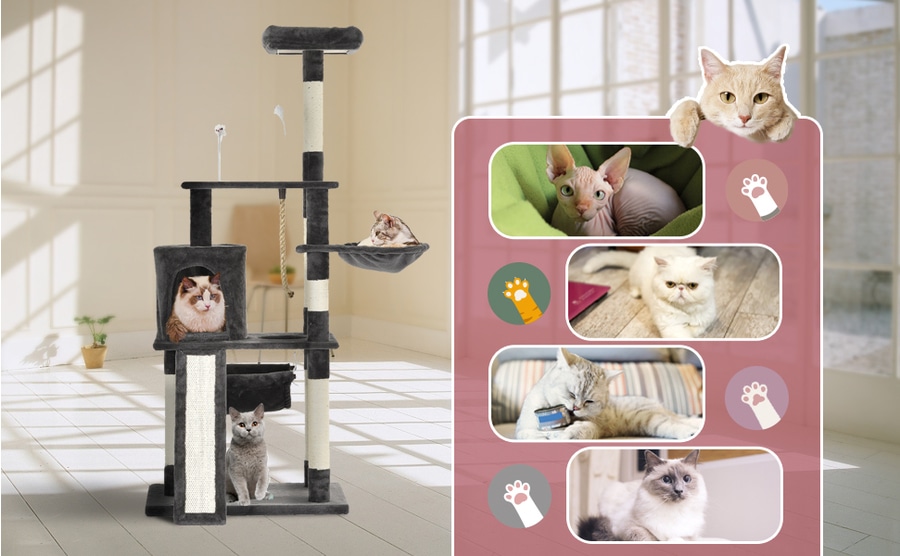 Features:

Environmental protection, soft, comfortable and sturdy
Odorless natural sisal
For lasting, 9 sisal ropes spin up
Hard and stable fir
E1 standard plank
Thicker plates and wider rods
Satisfying kitten instinctive feline behavior
Building a sense of territory and security
Keep paws and necessary exercise
Protect your furniture
SGS TUV formaldehyde-free certification
Easy to assemble and easy to clean, just come and order one for your lovely cats.
Dimensions:
Colour:Beige/Dark Grey
Material:Plush faux fur covering / Sisal/Wood
Overall Dimensions:66x48x157cm
Height:157cm
Weight capacity:15kg.
Payment & Security
Your payment information is processed securely. We do not store credit card details nor have access to your credit card information.