Description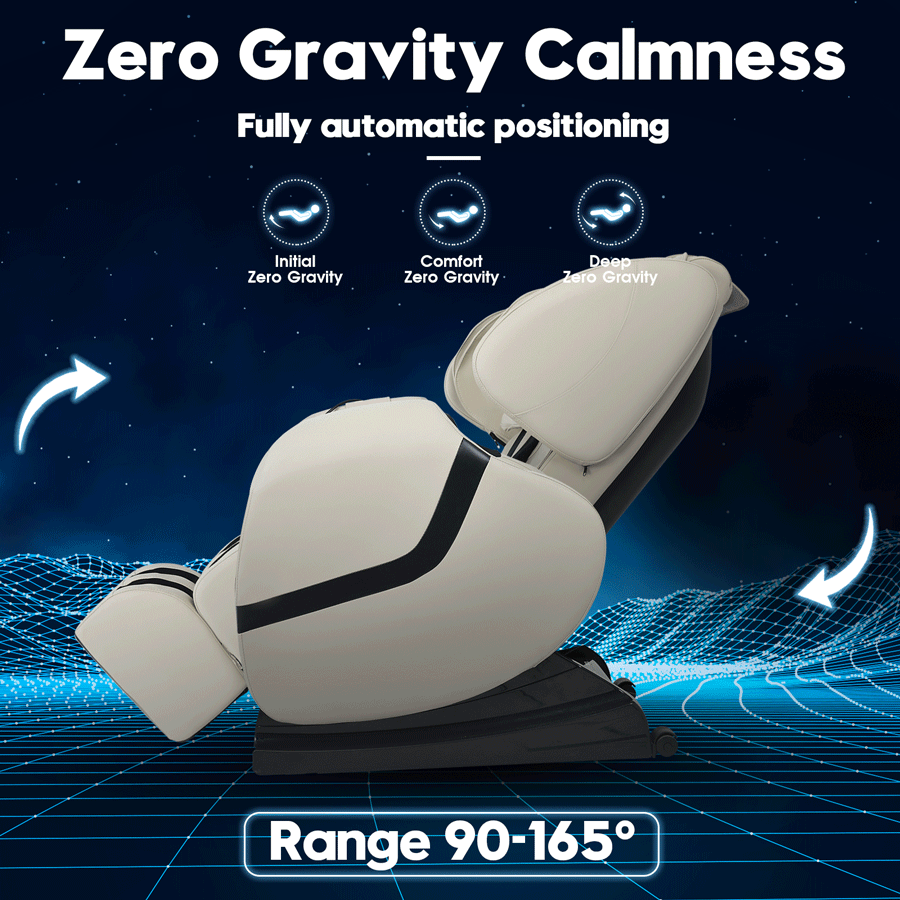 Product Description:
Advwin massage chair adopts zero-gravity technology, imitating professional massage techniques, which can relieve your soreness, tension and fatigue. For long-time workers, people with waist and back pain, can relieve pain and help improve sleep. You can enjoy a comfortable massage experience at home.

Feature

【Zero Gravity Technique】 The body and legs are in a state of 126°±7°, which is the most ergonomic reclining angle,which can reduce the pressure on the spine and reduce the burden on the body, just like floating in space. Your body fully feels relaxed comfortable.
【Waist Heated Systerm】 Advwin luxury massage chair recliner has a built-in heating treatment system. The heated seat unit radiates heat, thereby speeding up blood circulation, promoting metabolism, reducing pain and soreness.
【Full-body Airbag Massage】 Unique airbags placed on shoulders, waist, arms, legs, and feet. The airbag gently pats your body like a sea wave, letting the whole body follow the airbag to relax rhythmically, effectively relaxing the body and mind.
【Built-in Bluetooth Speaker】 The hidden stereo Bluetooth speaker function allows you to use Bluetooth to connect to your phone and listen to your favorite songs while enjoying the massage program. what a pleasant time it will be!
【Family Sharing】 Advwin massage chair uses an electric pushrod design, and the calf is equipped with a stretching function to ensure that people of different heights can enjoy the massage in a relaxed posture. This is a gift full of love, I hope you can feel it .
Specifications:
Product Name:Massager Chair
Neck & Shoulder:Shiatsu or Kneading or Air Squeezing Massage
Back:Shiatsu or Kneading and Heat Massage
Arms:Air Squeezing Massage
Hip:Vibration massage or Air Squeezing Massage
Leg & Foot:Rolling and Air Squeezing Massage
Speed:3 Levels
Strength:3 Levels
Massage Methods: Deep Kneading Massage
Air Pressure Massage
Rolling Foot Massage
Heat Massage
Tuina Massage
Shiatsu Massage
Number of Airbags:Total 20 PCS
Max User Weight:Under 150KG
Control:Remote control
Wheels:Built-in Wheels
Power:100W
Voltage:AC220V-240V 50Hz
Auto Timer:Up to 30 minutes
Waranty:3 Year

Package Content:
Electric massage chair x 1
User Manual x 1

Payment & Security
Your payment information is processed securely. We do not store credit card details nor have access to your credit card information.